Chapter 12 of my ongoing comic series DOWNTOWN DUNGEON:OUR HERO IS MISSING! is now available to read for free on TAPAS (link below), featuring special guest artwork from LukeValentineArt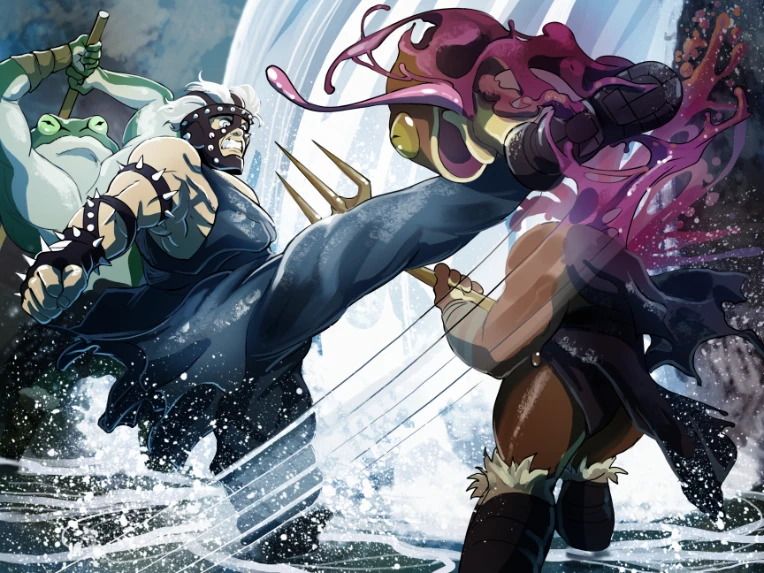 The citizens of Dungeon Town are under attack by a hoard of anthropomorphic FROG MEN. Arial and Bri head down to help out, but are overwhelmed by the seemingly endless onslaught of frogs. If only someone would come and help them...
(Also you may have noticed, but Downtown Dungeon is now officially titled Downtown Dungeon: Our Hero is Missing!
For the sake of brevity, I will continue to refer to it as Downtown Dungeon. Here's a new cover to reflect this change.)